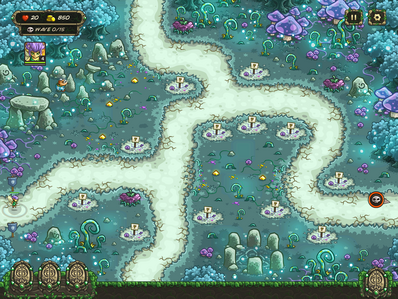 "War rages on, we attack and retreat, making the invader pay a steep price for each inch of ground we give up.
As per your orders, General, we've retreated into the Faery Forest, the archdruids of Rockhenge have always been our allies. Nevertheless, we can feel hidden, hostile gazes as we make our way through this magical land."
Rockhenge is the seventh level in Kingdom Rush: Origins.
Scenery
Wave Composition
Events
Ad blocker interference detected!
Wikia is a free-to-use site that makes money from advertising. We have a modified experience for viewers using ad blockers

Wikia is not accessible if you've made further modifications. Remove the custom ad blocker rule(s) and the page will load as expected.