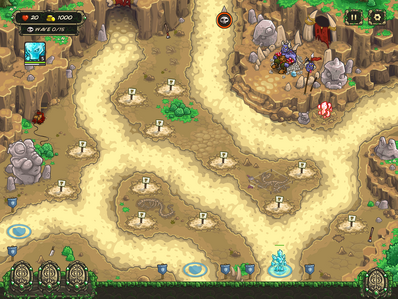 The ogres and their gnoll allies have retreated to the village of their cruel king, Bram the Beheader. This will be a terrible fight with no quarter, General.
This is our chance to end the ogre menace to our lands once and for all.
For the Kingdom!
Beheader's Seat is an elite stage in Kingdom Rush: Origins, the third and final one in the Hulking Rage mini-campaign. It is unlocked by beating Blood Quarry.
Waves
Bram the Beheader attacks after wave 15. This is not counted as a wave.

WILE E. Help Wile E. capture the elusive bird.
OFF WITH YOUR HEAD! Defeat Bram the Beheader.
Trivia
Ad blocker interference detected!
Wikia is a free-to-use site that makes money from advertising. We have a modified experience for viewers using ad blockers

Wikia is not accessible if you've made further modifications. Remove the custom ad blocker rule(s) and the page will load as expected.